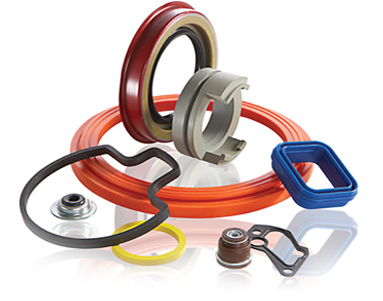 Customizing with no compromising
High Performance Seals has supplied custom molded parts to original equipment manufacturers (OEM's) for years. We also supply smaller distributors who draw on our expertise in sourcing and selecting these parts. Custom products, such as seals, gasket seals and O-Rings, provide options for more complex designs and solutions to problems where "off-the shelf" parts are lacking. A few highlights of our custom molded products program include:
Guidance to move your project from concept to completion.
Competitive production tooling and prototyping costs.
Custom parts in virtually every type of rubber material.
High Performance Seals' trained technical staff who will assist you in material selection and more.
A wide selection of custom materials to meet specific color, chemical resistance or physical property demands.
Specialized experience and expertise in prototyping of experimental designs.