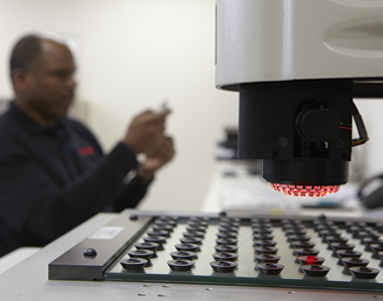 High Performance Seals' product quality commitment
Priority number one at High Performance Seals is quality. We understand that our customers demand it as much as we do, and anything less than best just doesn't meet our standards as a leader in our industry. High Performance Seals supplies products that meet our ISO 9001:2008 quality system certification, and more importantly, your strictest demands. Read these pillars of our quality system in our quality policy:
We will do the right thing, in the right way, the first time, 100% of the time, at a price that delivers value to the stakeholder.
This quality policy's adherence enables us to continually improve our customer service and satisfaction levels and ensures consistency between the objectives of High Performance Seals and our customers. Through this commitment, High Performance Seals offers several quality related, value-added services that directly benefit the customer's bottom line. These services include:
Production Part Approval Process (PPAP)
International Material Data System (IMDS)
Regulatory practices
Incoming quality inspection
Material certifications