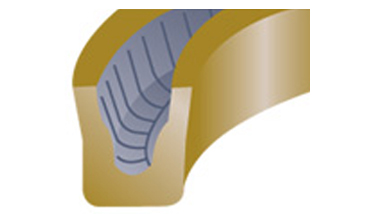 SPRING ENERGIZED
These PTFE seals are an excellent alternative for extreme conditions where conventional elastomeric seals cannot be used. They're highly effective for corrosive media, extreme temperatures and high surface speed applications. Spring energized seals are frequently employed with petrochemicals, extreme temperatures, in corrosive fluids and high duty cycles.
Temperature range: -450°F to +550°F
Features: low compression set, secondary lip, excellent low temperature sealing, low friction, widest P/T range.
Materials: Virgin PTFE and PTFE blends; UHMWPE; PTFE; PEEK; and S/S Spring
Max Velocity: 3.2 ft/sec