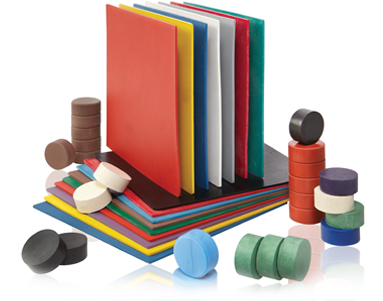 Rubber
Why run in circles searching for rubber compounds when they're all right here in one convenient place? High Performance Seals offers nearly 500 different rubber compounds in a wide assortment of materials and hardnesses to fulfill virtually every conceivable requirement. Does your application require singular properties or capabilities? We'll develop a compound just for you.
The tables below describe our most popular rubber compounds plus overviews of some of our specialty rubber materials. Call us at 877-796-0123.
*A wide assortment of certified compounds are available. UL and NSF Certified compounds are manufactured by RT Dygert. Please contact High Performance Seals for more information regarding UL and NSF Certified compounds.