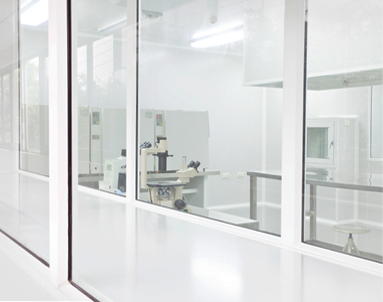 Where quality comes in all shapes and sizes
Compression molding is our main manufacturing method. However, High Performance Seals also has the capability of transfer and injection molding as well as extrusion of simple profiles. When we receive an RFQ, we review it thoroughly to ensure that the project fits within our manufacturing capabilities. Some details about our sizes and equipment are below.
Minimum / Maximum Sizes:
Outer Diameter: 0.8 mm to 1400 mm.
O-Rings larger than 1400 mm OD can be produced, however they will only be suitable as face seals.
Additional Manufacturing Capabilities:
Climate controlled polymer storage area
Mooney viscosity testing machines
Automatic chemical weighing system
Rheometers
CNLA approved testing laboratories
Basler® autogauges
Doss Migg® inspection machine
Micro-Vu® non-contact visual
Measurement machines

Rotary post curing ovens
Slurry, cryogenic, and ADM high speed deflashing
Ultrasonic part washing
Multiple Basler® 100% sorting machines
Automatic small packaging machine
Custom packaging
Mandrel packaging
Class 100,000 clean room for manufacturing
Class 100 clean room for packaging