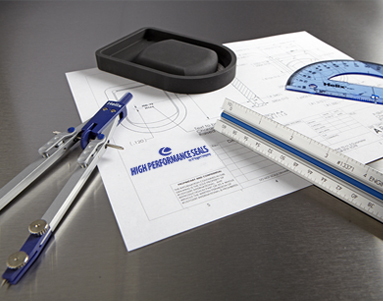 Engineering Leaders
High Performance Seals' experienced engineers and analytical capabilities provide you with a full complement of expert services for every type of application. With our design assistance we can review your unique project to offer material suggestions, parts recommendations, even troubleshooting advice.
Material recommendations require exceptional hands-on experience with numerous polymers, their resistance to various chemicals, their physical properties and more. High Performance Seals will offer options to choose from and recommend every sealing solution for your application.
In addition, we offer valuable benchmarking engineering services. We'll create solid models with our state-of-the-art "SolidWorks" computer aided design (CAD). We can then use those models to provide testing validation, cost analysis and design replication of competitor products. In the end, your project will be engineered to perfection.